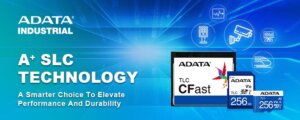 In order to improve the cost-performance of NAND flash products, ADATA has developed Pseudo SLC (pSLC) technology, designated A⁺ SLC, to help elevate the durability and longevity of MLC and 3D TLC products to SLC grade. A⁺ SLC utilizes customized NAND Flash firmware to simulate SLC performance on MLC and 3D TLC NAND flash, effectively improving reliability and extending product life. Thanks to its competitive advantages, A⁺ SLC-supported SSDs and memory cards are widely used in automation, IPC, surveillance, retail, healthcare, networking applications and more.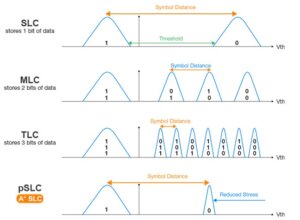 Compared to SLC NAND Flash, A⁺ SLC is a great trade-off of price and performace. Leveraging the professional capability of in-house RD teams, ADATA Industrial is able to provide value-added A⁺ SLC service to meet customer needs at higher cost efficiency and reliability. With A⁺ SLC, MLC and 3D TLC NAND Flash are a viable, cost-effective alternative that can meet both your performance and budgetary needs.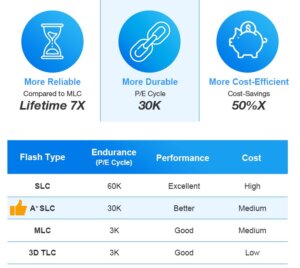 As 5G and AIoT application storage requirements continue to expand worldwide, high-density storage is required but read-write performance and durability must be guaranteed. Aiming to address this issue, ADATA Industrial's R&D team has introduced a solution – upgrade to A⁺ SLC technology and push the standard 3K (3,000 cycles) P/E Cylce of 3D TLC to 100K (100,000 cycles), greatly increasing product lifespan 33-fold for greater durability.